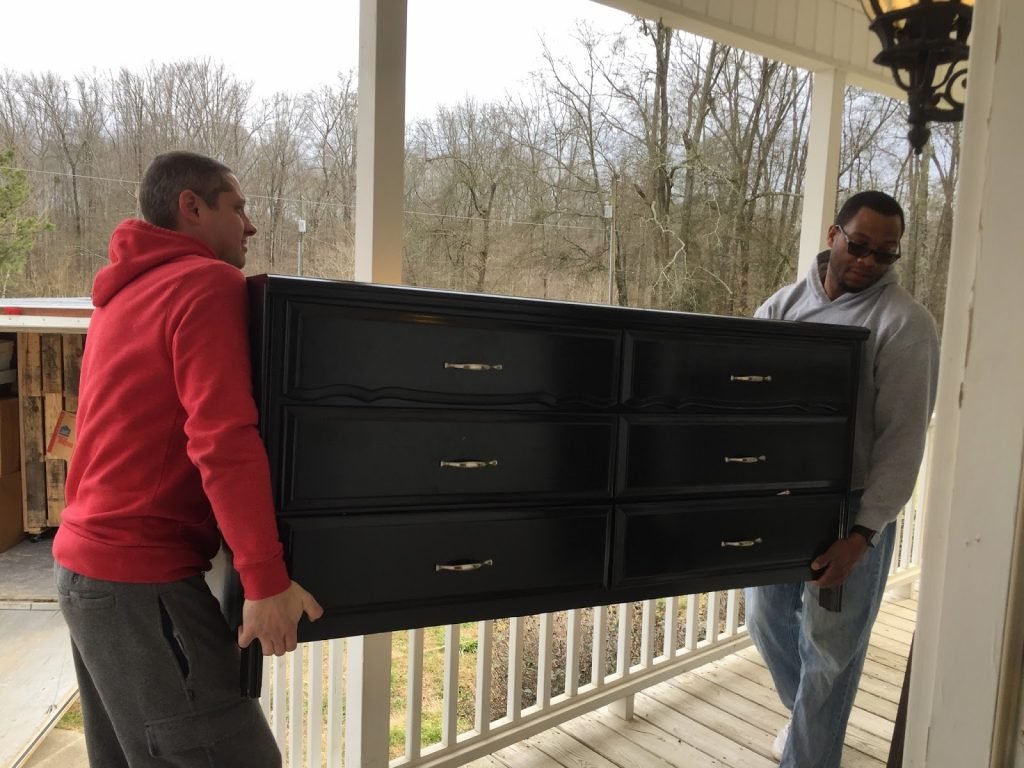 Why do we need Furniture Removal services? Well, we all love a comfortable pair of shoes. They have served us faithfully for many years, endured countless abuse and have worn down gracefully over the years, but at some point, we realize that everything including ourselves (yikes!) has a shelf life. Why are we talking about shoes you may ask after all this is a junk removal company right? Well, just like a pair of comfy shoes at a certain junction in our furniture's life we must let it go. Thus, we need painless furniture removal on our schedule!
Being the ever conscientious steward of our planet, however, our immediate reaction is to donate our used items whether it's a large dresser, bulky sofa, heavy television, sofa, end table, ottoman, lazy boy chair, chaise even outdoor patio furniture, and electronics, why deprive someone the joy we've experienced in wearing stylish, comfy shoes albeit smelly (there's a spray for that we hope.), but when we look realistically at our shoes we realize the best thing to do is just to pitch them.
Furniture, however, is a totally different matter. How to responsibly dispose of unwanted junk items? Can my items be donated, recycled, or repurposed? If I can't do it myself who can I call? Obvious questions with an obvious answer at a surprisingly reasonable cost.
Another Option For Furniture Hauling!
Our clients of course may want to donate unwanted furniture items in good condition to a local charity or thrift store and if you are too busy, we can assist in that process and provide you with a tax-deductible receipt. Sometimes, however reality sets in and we realize that with all the tears, scratches (darn cats), and smells (darn dogs) that more than likely the donation center will not accept our beloved couch or television stand. Of course, some municipalities will offer bulk pick up but usually, this must be scheduled way in advance. There may be certain restrictions on what can and cannot be picked up and how much. If this is the case call us for bulk furniture pickup.
Also, one must still lift and haul that couch, mattress, and box spring to the curb. We find that this service is a practical solution for most. In other cases, help is needed.
For instance, imagine that you have to haul a 200-pound plus sectional sofa from your basement that's been flooded, or a dresser set that the previous tenants left in the attic. Here, in this instance, you want to call professionals to haul away and pick up your unwanted furniture.
Once again you could call an old buddy to help you remove it, but why risk damaging your property or worse your back or even worse your buddy's back. We get it you are a DIYer for life but sometimes you need the professionals. Therefore, this is where a professional junk hauling company can assist, in particular, A1 Junk Removal & Demolition Lincoln.
We love our clients and our communities we work in. We specialize in furniture pick up and hauling. We are highly reviewed on all social media platforms!
A Painless Furniture Removal Solution
A1 Junk Removal & Demolition Lincoln loves furniture removal. In fact, it's our bread and butter.
Whether it's a sofa bed in a high-rise apartment or an entertainment system stored away in a storage unit, we can remove it at a reasonable cost. Our truck team members are trained constantly so that your time and property will be respected.
We use the latest equipment and techniques to protect your home and its contents. We will remove all sorts of furniture including love seats, tables, chairs, dressers, armories, pianos (are pianos considered furniture?). Maybe you have a dresser set or a bedroom set that is in a tight space. We love a challenge.
Need help taking it apart? No problem we can even help you disassemble it and haul it away. Looking to remodel your kitchen? Let us take your cabinets away and we will do our utmost to make sure that they are re-purposed or donated to a local Habitat for Humanity or similar organization. A1 Junk Removal & Demolition Lincoln wants you to know that we will dispose of your used furniture in a safe, responsible manner. We will do everything we can to reuse or donate the items we receive from our valued customers. So have no fear that desk, chair, ottoman, or china cabinet will not end up in an abandoned lot.
Why Choose Us To Haul Your Furniture?
So now what? What will you do? If you're tired of looking at dated shelving, cabinetry abandoned in the garage, an obsolete entertainment center with a tube TV, please do the responsible thing call A1 Junk Removal & Demolition Lincoln & More now you will be glad that you did!
We guarantee our work. We promise! If you are not happy for any reason in our service, we will fully refund your money that's how confident we are that we will complete the job.
All you have to do is Text A Photo, Book Online, or Give Us A Call at (402) 413-1090 (You can also text your photos to this same number). Once we schedule your furniture removal appointment we will give you a 20-30 minute courtesy call.
On arrival, our truck team members will provide a free no-obligation quote based on the volume your junk takes in our trucks. If you give us the green light will start work immediately no need to reschedule.
Upon completion, we will even sweep up after ourselves. Furniture Removal made easy. A1 Junk Removal & Demolition Lincoln offers convenient payment options.
We use secure encrypted mobile card readers accepting all major credit cards or you could just pay in cash if you prefer. We try to make this process as simple and painless as possible. So, save your back and give A1 Junk Removal & Demolition Lincoln, a locally owned and operated junk removal company a call now! We would love to work with you!
Bennet NE Furniture Removal near me
Firth NE Furniture Removal near me
Hallam NE Residential  Furniture Removal near me
Hickman NE Furniture Removal near me
Lancaster County Furniture Removal  near me
Lincoln NE Furniture Removal near me
Malcolm NE Furniture Removal near me
Milford NE Furniture Removal near me
Panama NE Furniture Removal near me
Seward County Furniture Removal near me
Seward NE Furniture Removal near me
Staplehurst NE Furniture Removal near me
Utica NE Furniture Removal near me
Walton NE Furniture Removal near me
Waverly NE Furniture Removal near me
Omaha NE Furniture Removal near me
Bellevue NE Furniture Removal near me
Council Bluffs Ia Furniture Removal near me
A1 JUNK REMOVAL & DEMOLITION LINCOLN